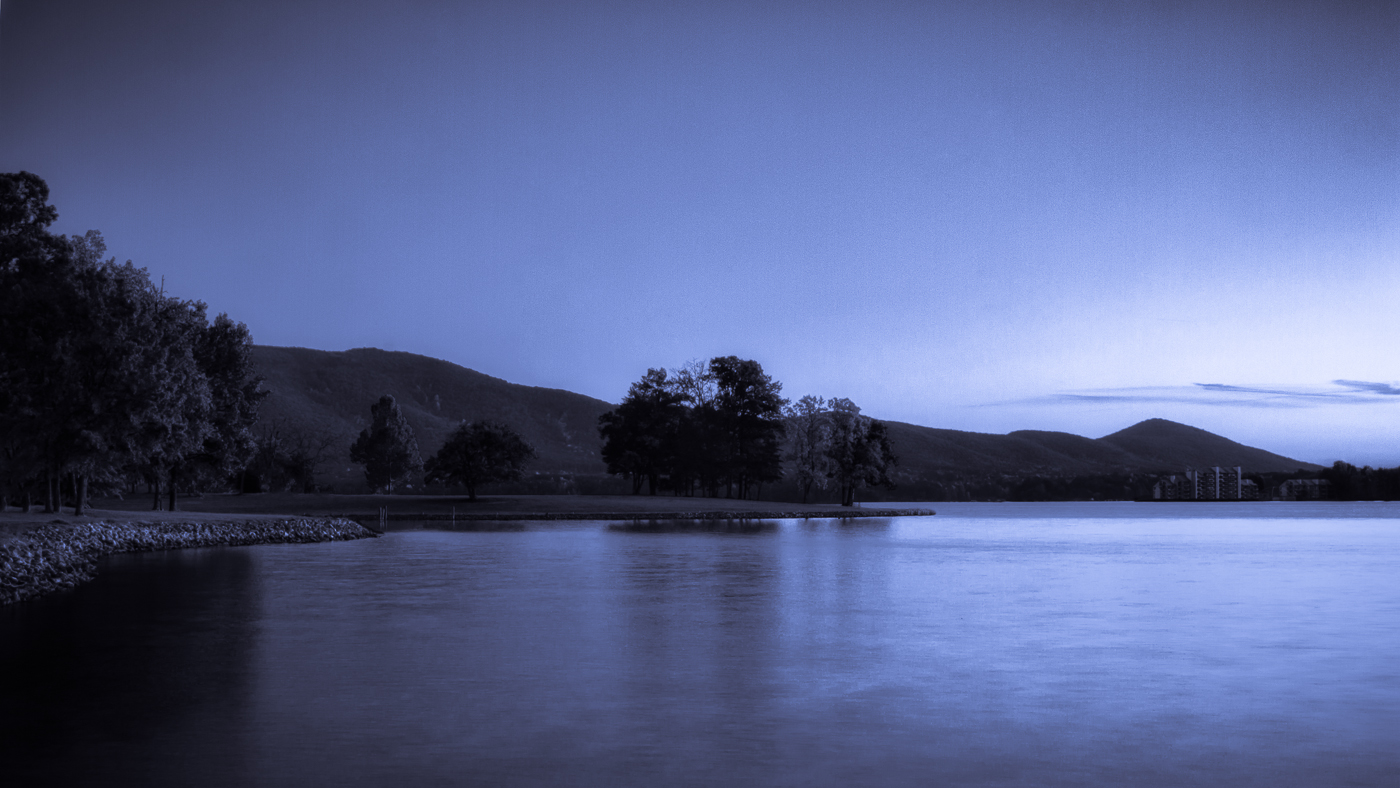 Midnight Blue – Lake – Photo
At the end of a long road near Smith Mountain Lake is a unique little point of land that juts out into the lake.
I was playing around with some long exposure photo's and this point of land seemed to work well…
Technically – In Terms of Processing
Not to much happened to this image… This is straight out of camera!
Ok, not quite. Actually not even close.
First off this is an HDR image, so it started life as three unique exposures which I blended together in Photoshop's "Merge to HDR" feature. Once I had tone-mapped the image I did quite a bit of clean up work in Photoshop and then saved it back into Lightroom.
From there I did a few exposure changes in Lightroom. Changed the image to Black and White and added a Split Tone with a lot of blue in it.
Finally I took it into Nik's Color Efex and fiddled with some different filters… but I ended up not likeing any of them well enough to keep them – so I went back to what I had in Lightroom.
Thanks for stopping by!
Eldon