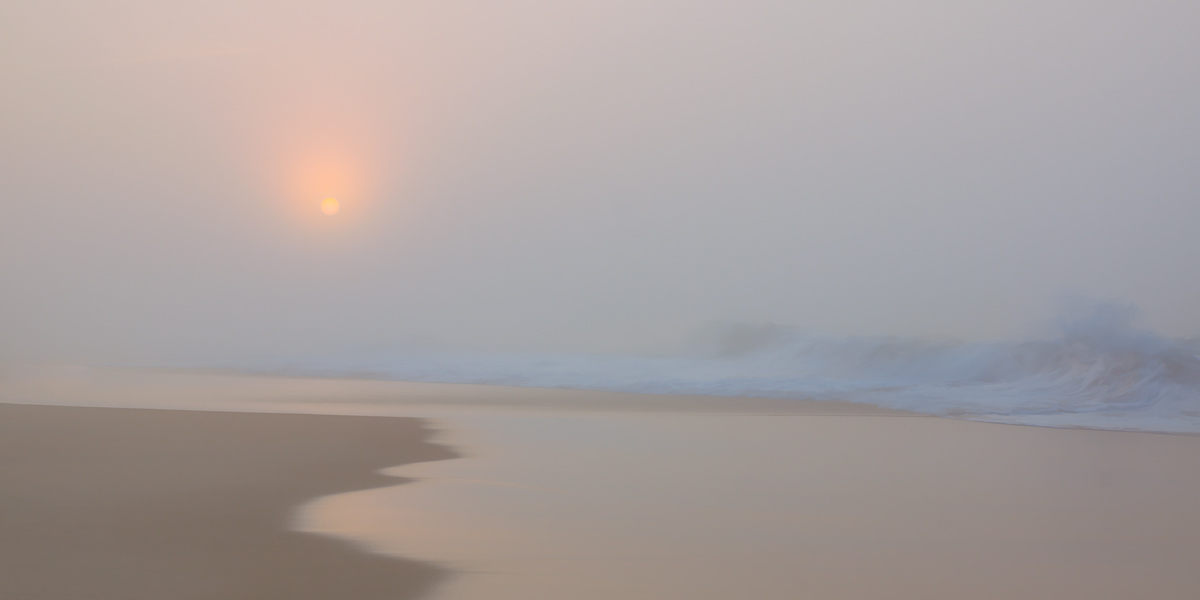 Through The Haze – Beach – Photo
Well this is it folks. The last of the beach shots. At least for now.
I only spent a few days at the Outer Banks and I really had a lot of fun the mornings that I got out of bed early and drove around and hiked around some.
I may eventually pull a few more images from the ones I took over those days and reprocess them and share them, who knows.
So now I'd like to go back to the ocean bu… I am working on planning a trip this summer with my cousin and my brother. Not sure where we will end up going, but it will probably be some place that offers some interesting landscape opportunities.
In Terms of Processing – Technically
I shot this on a tripod and used bracketed exposure to capture three exposures that I could combine later in post processing.
I went through the same process that I did with the image that I posted the other day – the one with the video. The three files were merged to HDR in Photoshop and saved as a 32 bit tiff file that I could work with in Lightroom.
On another note, this was an image that definitely needed the little "remove ghosting" check-box clicked in Photoshops HDR merge panel. The software was trying to merge and align three exposures, most everything lined up just fine, but with three exposures of the moving wave there was some issues there. The "remove ghosting" feature helped me out a lot there.
Now once I had the 32 bit tiff file and was back in Lightroom I brightened the shadows some and got rid of some contrast. It was a foggy morning and I was trying to get the final result to "feel" right.
Once I had exposure and stuff looking right I took the image into Nik's Color Efex and played around with it some. But at the end of that I decided I liked the image that I had before I went into Color Efex better than the resulting image. So I went back to that image.
Finally I added a bit of split toning in Lightrooms develop module to finish the image up and give it a warm humid feeling.
Thats about it!
Thanks for stopping by,
Eldon