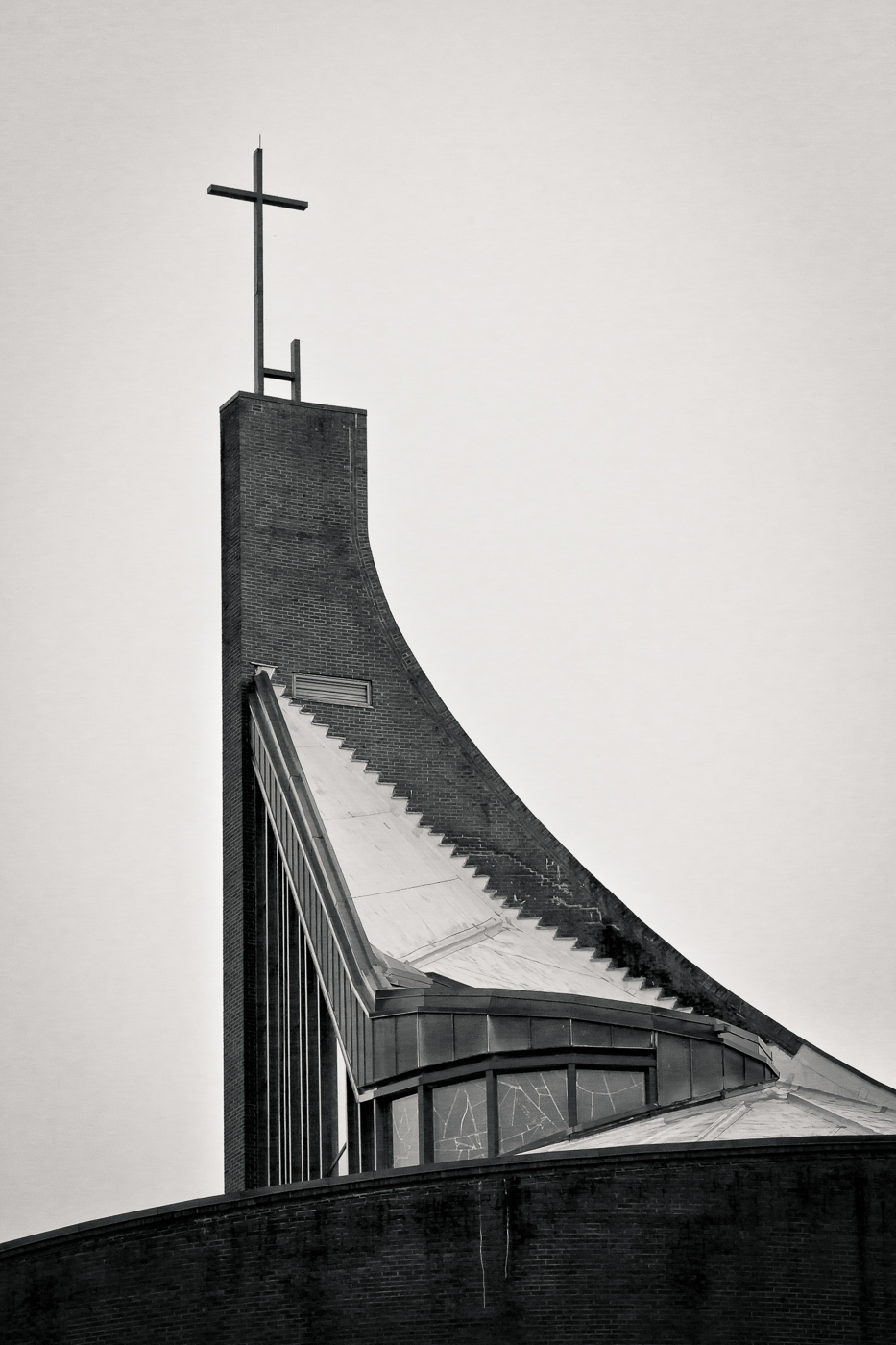 Look Aloft – Cross – Photo
…I think I underestimated how little time I would have to write blog posts.
The 2013 Spring Semester has started and I've been "fully immersed." Which is a good thing, because if I wasn't fully immersed I don't know how I'd ever get any school learning done. And it means that the end is always one day nearer.
Anyway, I've got a few "photo excursions" planned over the next few days. It looks like we may have unseasonably warm weather, so it may be a good time to get out and hike around with a camera.
At any rate, that's what I'm up to these days!
In Terms of Processing – Technically
I believe this is one of the first images I created that I actually liked. Architecture can be rather inspiring, the way lines and shapes work together is, or can be, rather interesting to me. This image works for me because my eye is lead straight up to the subject of the image, the cross…
At any rate. The processing was quite simple. I believe at the time of this shooting it was the early days of my shooting in RAW. I was still using Lightroom 2, my first foray into Adobe products. I didn't even own Photoshop yet, not even Photoshop elements!
So I edited the RAW file in Lightroom, changed it to black and white and then opened the image in an opensource image editing program called GIMP. (A decent opensource, free editor. Not quite as nice, or good, as Photoshop, but definitely a cheaper alternative – free.)
The main reason I actually remember opening this file in GIMP is that it was the first time I had ever "cleaned up" an image. There were a few tree branches where I didn't want them… so I got rid of them!
And that was about it. I think I would probably do a few things differently if I were to re-edit this image, but I'm happy with it for now.
Thanks for stopping by!
Eldon
P.S. Tomorrow I'll share a new little project with you. You might want to come back!